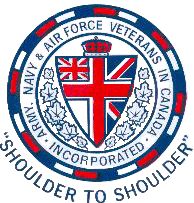 Check the events page often as it is updated weekly or more often as necessary.
The Clarion Newsletter is published bi-monthly except July.
Sidney Museum Unit 302 welcomes all visitors and, members and their guests.
More News and story links can be found below. Enjoy!

Check the Unit Executive page as on January 20, 2019 at the Annual General Meeting, your new 2019 Unit Executive and Ladies Auxiliary Executive were elected and installed.
Here is a movie presentation of the Canada Day Colour Party 2019 and marchers courtesy of Jeanie Wight. Please note: It is a large file and will take a couple of minutes to download. Enjoy!
On October 25th, 2019 Sidney Unit 302 held their annual Halloween dance with The City Slickers band and many costumed members and guests. I've made up four collages for you. Enjoy! Page one! Page Two! Page Three! Page four!

100+ Years later
As November 11th, 2018 was 100 years after the end of the Armistice that was to mark the end of all wars, wars and conflict are still prevalent today. Each year, parades and ceremonies are held all over the world so that we carry the torch that was handed to us in memory of those who did not return as they will not die but will always be remembered. Closer to home are those that did return in distant past and most recently that are waging their own internal war. This song by Nova Scotian J. P. Cormier entitled "Hometown Battlefield" I think is apropo. Have a listen.


News Release April 16, 2019 - Ottawa - National Defence/ Canadian Armed Forces /Veterans Affairs Canada
The Department of National Defence and Veterans Affairs Canada release 2018 reports on suicide mortality https://www.canada.ca/en/department-national-defence/news/2019/04/the-department-of-national-defence-and-veterans-affairs-canada-release-2018-reports-on-suicide-mortality.html
Sincerely,
Stakeholder Engagement and Outreach Team
Veterans Affairs Canada
vac.engagement.acc@canada.ca

Membership 2020

The Early Bird promotion is now on. Here are the details. In addition, the 2020 membership dues are unchanged at:
| | | |
| --- | --- | --- |
| | Active | Associate & Affiliate |
| Under 65 | $50.00 | $55.00 |
| 65 and over | $45.00 | $50.00 |

When renewing your membership by mail please include your current membership card number so that we can match your renewal with the correct name. Also include any new address or telephone number if that has changed. Thank you in advance!
Cheques are to be made payable to ANAF Unit 302 and can be mailed to:
ANAF Unit 302
PO Box 2051
9831 Fourth Street
Sidney BC
V8L 3S3
Membership dues can also be paid by cash or cheque in the office or at the bar.
Thank you for renewing your 2019 membership and we hope to see you in the Club.

Draft By-Laws Update

The ANAVETS Sidney Museum Unit 302 By-Laws as Amended to July 24, 2003 have been revised and having been submitted and approved at the Provincial Command level and, forwarded to Dominion Command, Dominion Command had several issues that required revision. This Summer, your Unit 302 Committee has had three meetings to adjust the Bylaws as requested by Dominion Command. Dominion again this past week had more issues which have been revised and the finished draft finally approved. With Dominion Command approving the final draft, the membership ratified that draft now called May 26th, 2019 By-Laws and are being forwarded to Provincial Command for their signatures. Once all signatures are present, The Unit will print copies and I'll put the bylaws right here on the website. It's been a long hall process and it is now done.

Our new Executive has been elected at the Annual General Meeting January 2019. You can see a picture and the names of the new Unit Executive and LA Executive on the Unit & LA Exec page.